Hey friends!
As you are reading this Girl Time post, I am happily, thankfully, gloriously at the beach!
I love the beach.  I love the sunshine.  I love vacation.
I am sharing some of my favorite blog friends today.  These are blogs that I have been following for awhile now that I want to make sure you have heard of.
Anne, from White Lace Cottage, has a beautiful home and a beautiful style.  She is also super sweet.  She is one of those friends who most always leaves me a sweet affirming comment after I do a post.  I love comments and I love leaving comments.  One of the best parts of blogging to me is getting to know one another.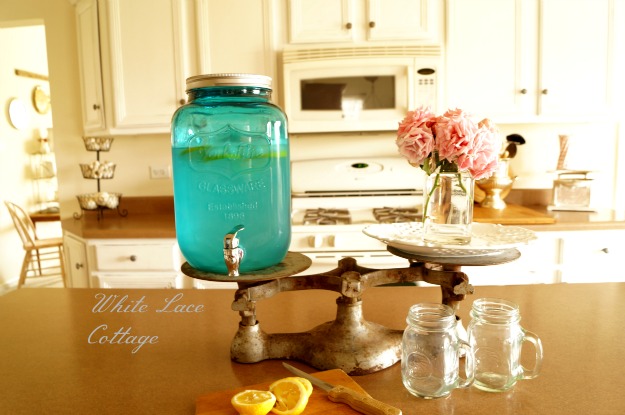 She has a very beautiful, feminine, romantic style.  Of course, vintage and shabby to boot.
I think you will love Anne's blog just like I do.
***
The next visit I hope you will make is to Doreen's blog, Hymns and Verses.  Is that not the coolest name for a blog?
Doreen has some great ideas for her home….inside and outside.
Pretty stuff, right?
***
Another friend of mine that I know you will enjoy spending some time with is Holly from Down to Earth Style.
This lady is crazy creative.  She always has the neatest ideas.
All three  of these ladies have beautiful homes and beautiful blogs that I know you will love.
I do hope you will take a little time to check them out and introduce yourself if you have a minute.
***
This beach loving girl has to run now…
God bless you all.